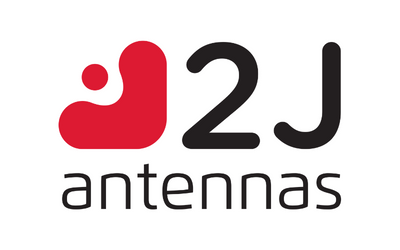 2J Antennas is a global supplier of antenna solutions that aims to deliver innovative technologies for the connected world. In addition to their classic range of antennas, their New Catalogue features a series of high-quality products with cutting-edge technologies to meet the rapidly evolving wireless industry catering to 5G, 4G (LTE), 3G, 2G, WiFi, Iridium communications, GPS/GNSS/BeiDou frequencies and more.

With their focus on Metering, Navigation, IoT, Marine, Telematic, Automation, M2M and other markets, they employ a customized solution for the development and delivery of every application requirement. With their in-house design, R&D and manufacturing, their customers' projects will benefit from dedicated engineering teams, rapid prototyping and a step-by-step walkthrough certification process.

With RF development locations in Slovakia and in the UK, their team has developed a reputation for engineering excellence and self-sufficiency. In 2015, 2J expanded its reach to the American market with a new engineering and sales support office in Phoenix, Arizona.

They utilize a large selection of modern engineering tools including network analyzers, anechoic chambers, simulation software, 3D rapid prototyping printers and many more. These tools help reduce design phases, enabling the engineering team to react promptly and expand efficiently to satisfy all customers' needs.

2J Antennas is proud to support our fragile environment by manufacturing their products with non-hazardous materials making them fully RoHS, REACH, IATF 16949:2016, ISO 9001:2015 and ISO 14001:2015 compliant. In addition, selected antennas are IP67, IP69K, IK-09 and CE certified. Plastic injection, SMD pick and place, product assembly and quality control are all carried out in-house allowing flexibility in manufacturing and competitive product prices.