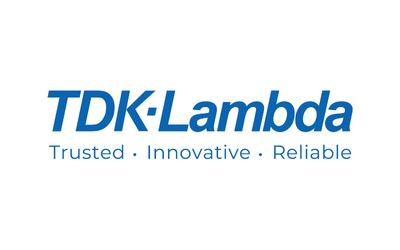 TDK-Lambda Corporation was established in Tokyo, Japan, in 2008. Founded through a merger with TDK's power supply business, they now are a leading company in the manufacture of power supplies for industrial equipment.

Although there are several thousand power supply makers operating around the world, TDK-Lambda is the only one with a full-function setup embracing everything from development and manufacture to sales and maintenance. They have R&D sites in all five key areas of the world―Japan (Nagaoka, Niigata), China, Europe, the United States, and Asia. By taking account of the special characteristics of each area, TDK-Lambda meets the various power supply needs of their customers.

TDK-Lambda is the only power supply maker that has access to ferrite, which is used in the transformer of power supplies, and important constituent parts, such as inductors and capacitors, within its Group. This enables them to develop power supply products from the level of materials and components. In addition, TDK-Lambda develops innovative power supplies by utilizing core technologies nurtured so far, such as circuit design technology and thermal/electromagnetic field evaluation and simulation technology.